ToM-PaR with the Business Gazelles award
We aim higher and higher!
We are pleased to inform you that our family company ToM-PaR was among the winners of the prestigious Business Gazelle award, which has been awarded continuously by the editors of "Puls Biznesu" since 2000.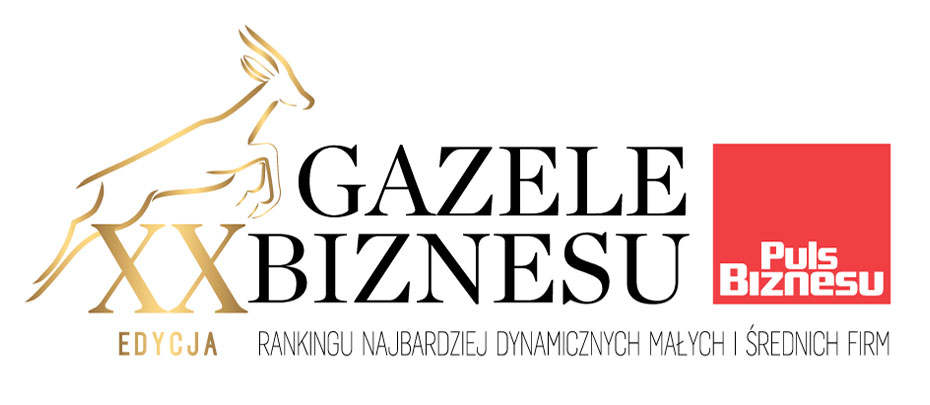 The "Business Gazelle 2019" award is a huge distinction for us and encouragement to continue working to give practical, ecological and modern car accessories to our clients.
– The "Business Gazelle" award is a very important distinction for us. This shows that our contribution and commitment to the production of new products, the approach to the customer and subcontractors and the change of running an organization from typically management to turquoise brings measurable results. – says managing director Renata Gutowska.
The award confirms that commitment and willingness to work is a success for all employees of ToM-PaR without exception. "I am also proud of last year – we have introduced new product lines – Futura Natura and Futura Color. We rebranded and changed the website, offering our customers a B2B platform for placing orders. This year has brought many challenges and changes that have also resulted in a very good result, as you will learn in the next edition of the "Business Gazelle".
As you can see, the company cares about its reputation. "We pay attention to who we are, how we behave, whether we are diligent and whether we are honest" – adds Gutowska.
Business Gazelles are a distinction for the most dynamically developing companies from individual regions of Poland. The distinction goes to enterprises from the SME sector that, thanks to innovation and consistency in achieving their business goals, are doing great on the demanding market. The award is granted to small and medium-sized companies that are characterized by extremely dynamic development. The main criterion that must be met to obtain the title of "Business Gazelle" is to achieve a steady increase in turnover and record profits at the turn of the next three years.
The Business Gazelle is a title that is associated with prestige and, at the same time, a great recommendation that has considerable significance in commercial relations with existing and new contractors. The award reflects the good reputation and credibility of enterprises, which, thanks to their extremely dynamic development, manage perfectly even among much larger competitors.
Congratulations and thank you to all employees!
Thank you very much for the award and congratulations to all Winners!